The finest SIGA Slates from the most reputable quarries, selected to provide a long lasting, beautiful roof with minimal grading & sorting.
The Excellence range also provides a readily-available alternative to long-discontinued domestic British slates, with a close match for texture and colour, without the slightest compromise on quality.
The finest Primera selections from the very best quarries, the SIGA Excellence range offers:
Superlative quality stone
Exceptional selection with very low wastage
Extended warranties and long life expectancy
All Excellence slates come with warranties of up to 75 years, terms and conditions apply.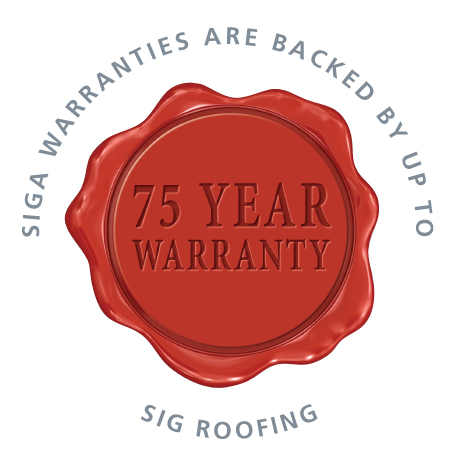 SIGA warranties are backed by SIG Roofing, the UK's largest distributor of roofing materials. The performance of the slate is warranted for the stated period, subject to installation in accordance with prevailing British Standards and good roofing practice.
Excellence Range – click an image to find out more:
View our SIGA Excellence Case Studies.