SIGA 150 has been carefully selected as a suitable alternative to Cumbrian green slates, providing additional volume to the UK market. SIGA 150 achieves the Grade 1 certification from the ASTM (American Society for Testing and materials), awarding this slate with the highest prediction of service life, making it suitable not only for aesthetics requirements but also for its outstanding technical performance.
S O U R C E
Vermont, USA
C O L O U R
Green
T E X T U R E
Smooth
T H I C K N E S S
7mm
S I Z E S A V A I L A B L E
16″ x 8″, 16″ x 10″, 18″ x 10″, 20″ x 10″, 20″ x 12″
*Other sizes may be available to special order on request; please contact your SIGA representative to discuss your requirements.
TESTING
Samples of SIGA 150 have been tested in accordance with, and comply with the relevant sections of EN12326-1:2014. The latest declarations of conformity are available upon request.
REPRESENTATIVE PERFORMANCE
Thermal cycling T1
Exposure SO2 S1
Water absorption W1 (≤0,6%)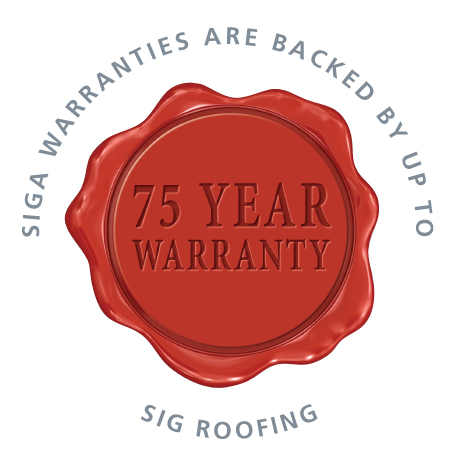 View our SIGA Excellence case studies here.