SIGA 112S is sourced from amongst the finest slate seams available in Spain. It combines excellent durability with outstanding workability, along with minimal sorting. The texture and appearance is typical of a first-selection La Bana Hebra slate, with a fine vertical grain.
S O U R C E :
La Bana Region, Spain
C O L O U R :
Dark Blue Grey
T E X T U R E :
Smooth
T H I C K N E S S :
5mm, 7mm
S I Z E S  A V A I L A B L E :
400 x 250mm, 450 x 220mm, 450 x 330mm, 500 x 250mm*
*Other sizes may be available to special order on request; please contact your SIGA representative to discuss your requirements.
Testing
Samples of SIGA 112S have been tested in accordance with, and comply with the relevant sections of EN12326-1:2014. The latest declarations of conformity are available upon request.
Representative Performance
Thermal cycling T1 Exposure S02 S1 Water Absorption W1(≤0,6%)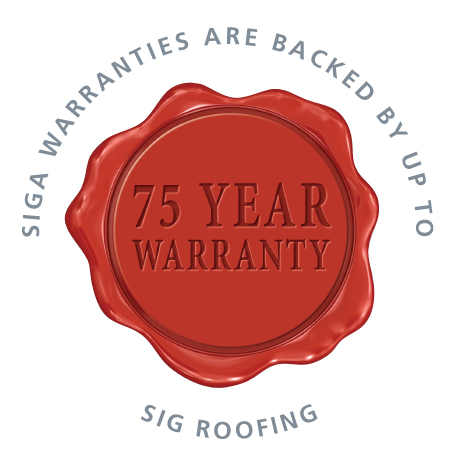 SIGA warranties are backed by SIG Roofing, the UK's largest distributor of roofing materials. The performance of the slate is warranted for the stated period, subject to installation in accordance with prevailing British Standards and good roofing practice.