Back to Case Studies
NRA Roofing & Flooring Services
Project Overview:
Duncan Macmillan House in the heart of Nottingham city is the headquarters of the Nottinghamshire Healthcare NHS Foundation Trust. First opened in 1880 and extended in 1887, this Victorian Grade 2 listed building required careful restoration to maintain its original visual appearance.
The roof is an imposing feature of the building. Very steep pitches greatly increase the dominance of the roof on a classic listed building. The roof truly reflects the building's Victorian age and design.
There are triple hipped roofs above projecting bays, decorative terracotta features on the gable ends
and eaves and ornate terracotta ridges. The tower and steep slate, four-hipped roof are of a classic period design.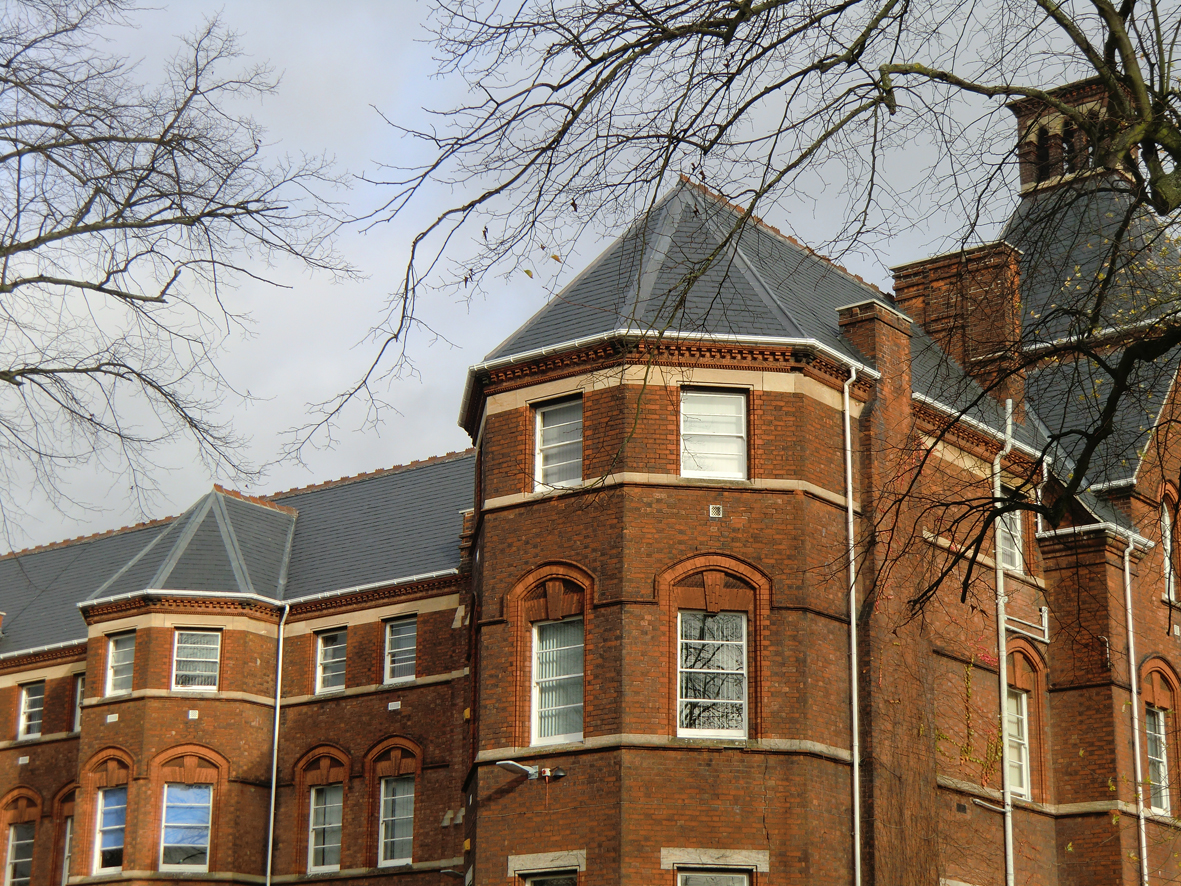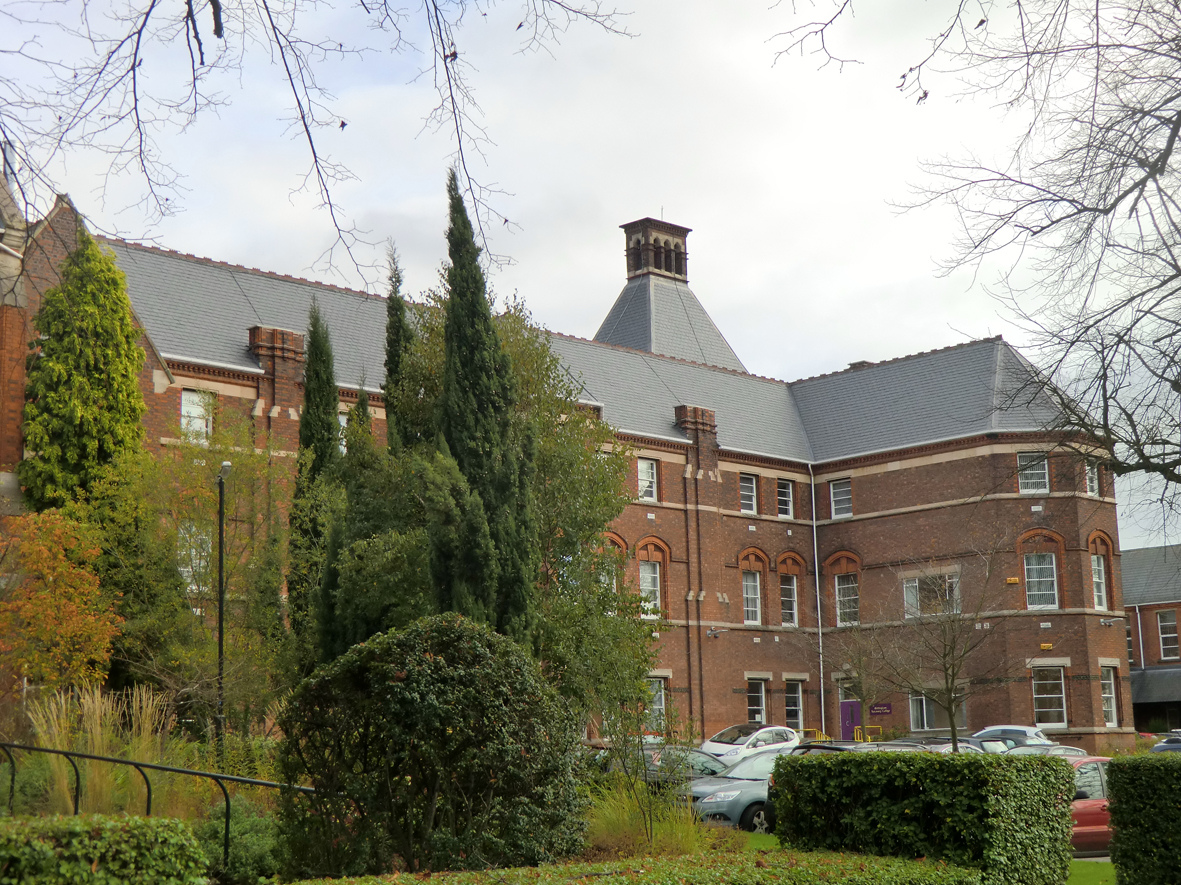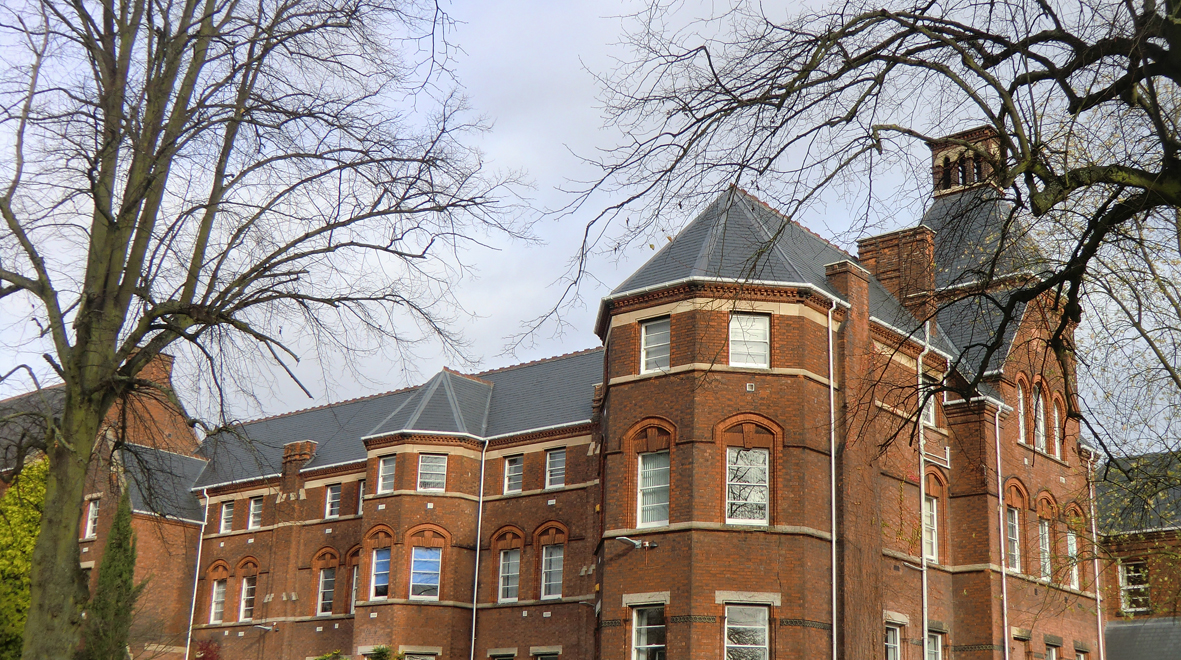 In Detail
Replicating Original Roof Covering
Around 90% of the original roof slates needed replacement due to the age of the building. As a listed building, particular care was taken to provide slate which would replicate, as near as possible, the original roof covering providing a cost-effective replacement within the constraints of a challenging
financial environment.
Part of SIGA's Excellence Range, SIGA 32 (7mm) natural slate was selected. SIGA 32 is one of the
strongest, hardest slates available from Spain.
Backed by SIG's 75-year warranty, SIGA 32 combines excellent durability with a rugged, natural texture. Available in two different thicknesses, suitable for all parts of the UK, it is also available in a
wide variety of sizes up to 600x300mm. The colour is so well-suited to conservation areas that it is an approved alternative to Welsh slate in Snowdonia National Park.
The choice of SIGA's conservation slate and the use of traditional lead work by contractors, NRA
Roofing & Flooring Services to the hips, valleys and abutments are a credit to both the building's
custodians and the slating contractors. The quality of product and workmanship will protect this beautiful building under the SIG-backed warranty.
Multi-level elevations led to complicated access issues, particularly to the tower sections which required the additional installation of hook and nail fixes for added safety and reduced maintenance. In total, over 250,000 SIGA slates were installed.
SIG Roofing, the suppliers of the SIGA slate worked closely with all parties to ensure an efficient supply of materials when required. The building was a working headquarters with restrictive
access and the local branch ensured logistical support, timed deliveries, and breakdowns of bulk materials.
Project Outcomes
"The new roofs have been well received by all in the respective buildings. Despite the work being difficult to undertake whilst the building remained occupied, the contractor has performed very well without significant problems or complaint. The quality of workmanship and finished product are clear to see. The design, using the materials specified, has improved the building's performance and reduced maintenance issues."
David Pipes, NHS spokesperson