Back to Case Studies
Orchard Gate, Ditton, Kent
Project Overview:
Millwood Designer Homes' award-winning development, Orchard Gate, Ditton in Kent is a hamlet of 37 private newbuild homes.
Each property has been carefully designed comprising a mix of styles. Its idyllic setting amongst the traditional orchards of the Kent countryside is surrounded by farmland with distant views of the
North Downs.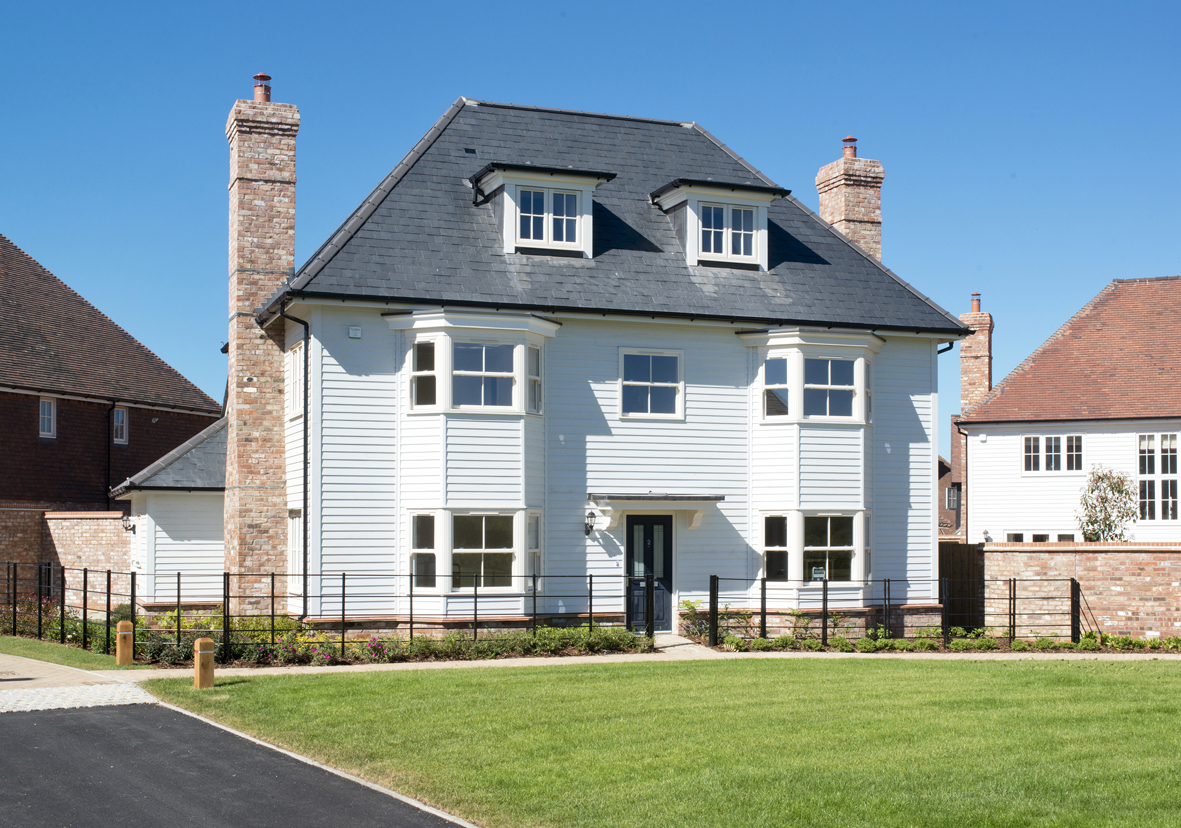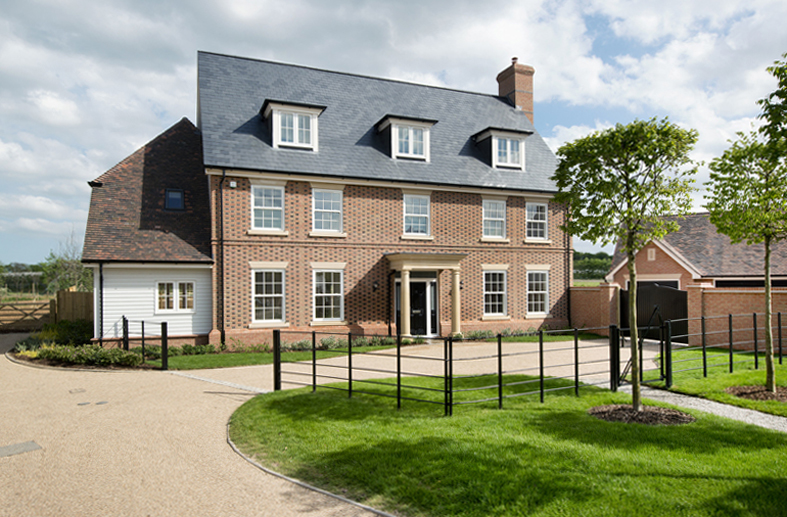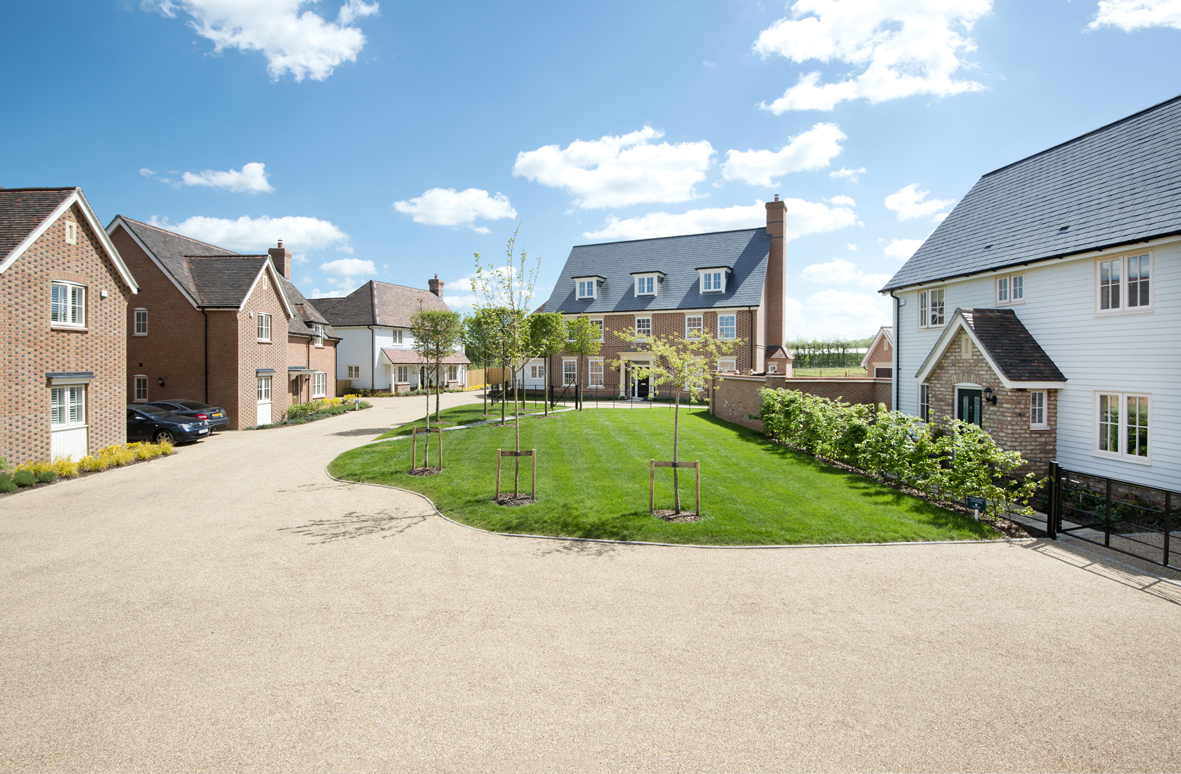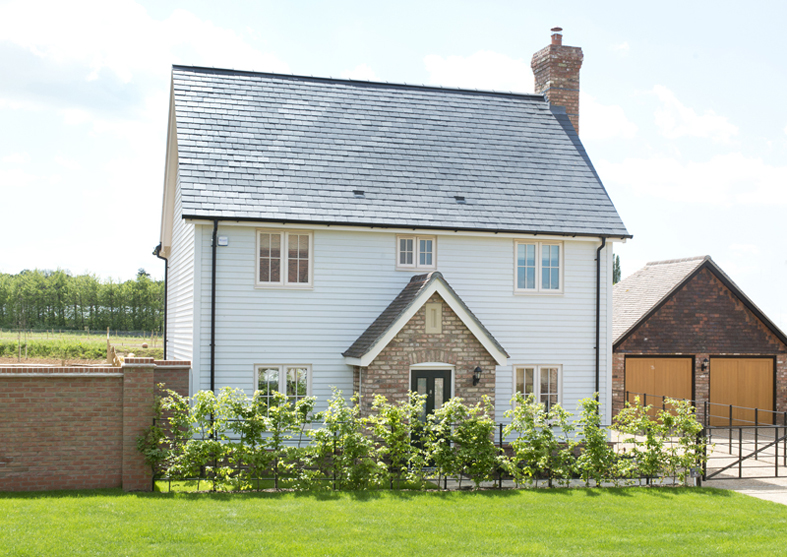 In Detail
Built on a brownfield site, the main challenge for Millwood Homes was to create a look and feel that reflected the character of the area over past centuries, giving the sense that the buildings have
grown organically over time in the same way that a small hamlet evolves.
Slate is the Natural Choice
Millwood's continued policy of combining all that is best in local architectural history with the latest in modern technology and innovation has won the company many prestigious awards. The use of
natural slate as a roofing material at Orchard Gate, was a key element of the external design of these homes.
As reclaimed natural slate traditionally used in the local area is in short supply, Millwood looked for a close matching alternative. The developer chose SIGA 39, part of the Excellence range, due to its personality and appearance which blends flawlessly with local vernacular architecture.
SIGA 39 is an outstandingly successful first selection slate which is flat, uniform and of consistent thickness. With an aesthetically pleasing blue grey textured finish and excellent performance
characteristics, SIGA 39 is often an obvious choice for new build and refurbishment projects as it complies with NHBC requirements.
Equally popular with the project's roofing contractors TCR Roofing, SIGA 39 requires minimal sorting on site, enabling fast paced installation. TCR Roofing Contractors have over 20 years' experience. Based in Harrietsham, their highly trained team undertakes all aspects of pitched & flat roofing for
many established builders and developers in the south-east.
Both developers and contractors can be satisfied that SIGA 39 will provide a reliable, long-lasting roof with the added reassurance of SIG's own 75-year warranty.
Millwood's Orchard Gate was successful at the London Evening Standard New Homes Awards in the 'Best Large Development of 2015' category.
Project Outcomes
"This is one of those rare moments when we can play a part in creating a new hamlet in the heart of the Kent countryside and with no detriment to the surrounding orchards and fruit farms."
Jeff Elliott, Deputy Managing Director of Millwood